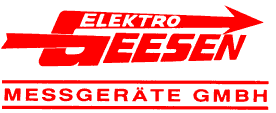 Flat - Roof - Leak - Detector HG4
It is a well-known fact, that tracking down the source of leaks in flat roofs is usually an extremly time-consuming business, and then what appears to be the cause of the problem often turns out not to be the leak at all. In 1984 we patented the first Flat Roof leak Detector after two years in development. Through continuous product development we now offer four different models of the HG4 type for worldwide distribution. The Leak Detector is now more compact and better designed, which is of benefit particularly with outdoor cellars. All leaks in any flat roof can be located quickly and accurately without having to remove any gravel or layer of soil beforehand. Another majer advantage is that the user can detect wether the moisture is penetrating the roof cladding or the adjacent masonry such as walls protecting above the level of the roof or the upper parts of chimneys. The detector essentially consists of a pulse generator and receiver and comes complete with accessories in a robust metal case.
---
Flachdach - Lecksuchgerät HG 4
Wie allgemein bekannt ist, bedeutet das Auffinden von Leckstellen in Flachdächern meistens einen erheblichen Zeitaufwand und ist somit mit zum Teil extrem hohen Kosten verbunden. Außerdem werden oft mutmaßliche Fehlerstellen ausgebessert, die in Wirklichkeit keine Undichtigkeiten sind. Im Jahr 1984 wurde nach 2jähriger Entwicklungszeit das erste Flachdach - Lecksuchgerät von uns zum Patent angemeldet. Durch stetige Weiterentwicklung sind jetzt vier verschiedene Typen des Typs HG 4 für den weltweiten Vertrieb lieferbar. Das Gerät ist kompakter und auch leistungsfähiger geworden, was vor allem bei unterkellerten Grünanlagen von Vorteil ist. Es lassen sich alle Undichtigkeiten in Flachdächern mit einer nichtleitenden Abdichtung (Bitumen oder Kunststoffbahnen) schnell und präzise orten, ohne vorher eine eventuelle Kiesschüttung, Erdschicht oder andere Auflasten entfernen zu müssen.
---
E-Mail an Geesen Messgeraete GmbH Service
Here you read how the detector works
Here You can see the User Manual
Allgemeine Geräte - Funktionsbeschreibung
Hier können Sie sich die Bedienungsanleitung ansehen
The advantages in brief:
no need to remove gravel or soil
no need to dry the roof off
no costly man-hours spent searching
leaks are located with pin-point accuracy
can be used in the rain quite normally
straightforward and save to operate
Punkte die für sich sprechen:
kein Entfernen der Auflast (Kies, Erdreich, Pflasterung o.ä.)
kein Entfernen von Feuchtigkeit
keine aufwendigen Lohnkosten durch visuelles Suchen
punktgenaue Ortung der Leckstellen
bei Regen voll einsatzfähig
einfache gefahrlose Handhabung
---
Geesen Messgeraete GmbH
Mootzenstrasse 24
D - 26683 Saterland / Germany
Tel : +49 4498 1733
Fax : +49 4498 2821